Coughs and Noisy Breathing in Young Babies
Back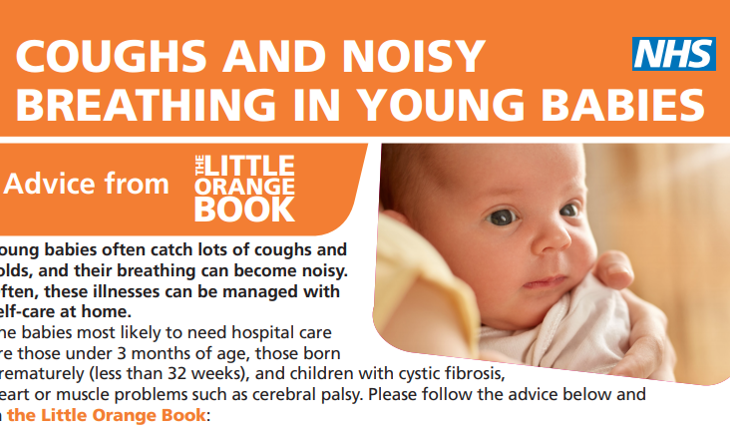 Posted on 15 Jul 2021
Nationally, the NHS is anticipating a sharp rise in cases of the respiratory virus which can cause bronchiolitis in babies and young children.
The virus normally circulates in the Autumn and Winter, however this year they are expecting the increase in cases to start earlier - during the Summer months.
We have added a link to a leaflet below which offers advice and support on how to manage a poorly child if they have respiratory illness, and to know you may need to seek advice from their GP or 111.