LGBTQ+ at Northfield
Navigating through adolescence can be an exciting and terrifying journey for a teenager.
At Northfield, we believe that the exploration of sexual orientation and gender identity should be a positive experience for all – including lesbian, gay, bisexual, trans and questioning + young people – and we strive to ensure our pupils are supported as fully as possible.
However, we do understand that it can be difficult for parents and carers to know how best to help their child through this important and often difficult time. Therefore, this area is here to help you to take the first steps in providing support for our young people. It contains information about our school's Gender Sexuality Alliance (GSA) and contact details for support groups – both local and national. Please click on the links to the right of this webpage for more information.
---
Northfield's GSA
How it Began:
Northfield's GSA was established at the request of pupils who wanted to form a group which specifically addressed the potential needs of LGBTQ+ (lesbian, gay, bisexual, transgender, questioning +) pupils. It is a safe space for everyone regardless of their gender, sexual identity or orientation, to learn about the LGBTQ+ community and themselves without judgement. Its aim is to raise awareness and tolerance in order to promote equality for all.
What We've Achieved:
Since January 2019, members have increased from eight pupils to over thirty, with new members joining each year
Staff wear rainbow lanyards in support of, and to promote, Northfield's GSA
The GSA created PowerPoint presentations which were shown during Morning Form Time, raising awareness of key events such as LGBTQ+ History Month in February and Pride Month during June
The GSA created a full one-hour lesson about sexuality, and are currently creating a lesson about gender, which will be taught to all Year 7 and 8 pupils in their Life Skills lessons in June
Pupils were keen to hold fun events to promote the GSA therefore a 'GSA Presents…' film night was held which showcased the LGBTQ+ teenage film 'Love Simon'. The evening was a success with a high attendance of pupils from all year groups
Posters promoting the GSA are displayed all around the school
Many members have achieved LGBTQ+ Ambassador status after training with local support service Hart Gables
Hopes for the Future:
The GSA is a pupil led group and therefore it's the pupils who have decided how the GSA has been and will be utilised within Northfield.
Future plans include: fundraising for LGBTQ+ charities; increase LGBTQ+ books in the library; attending a Pride event, and collaborating with other schools who have similar groups.
If you would like more information please contact the lead teacher for the GSA, Mr Kentfield-Wells.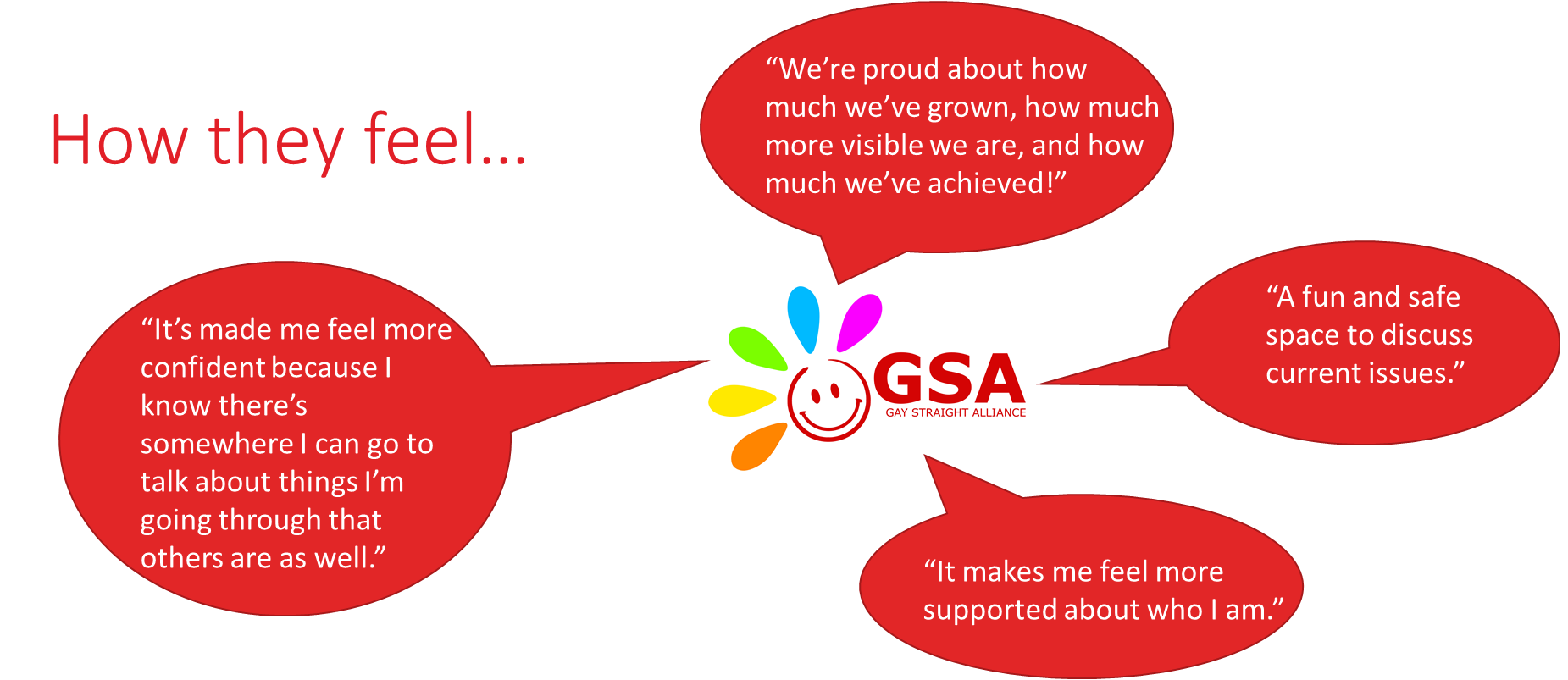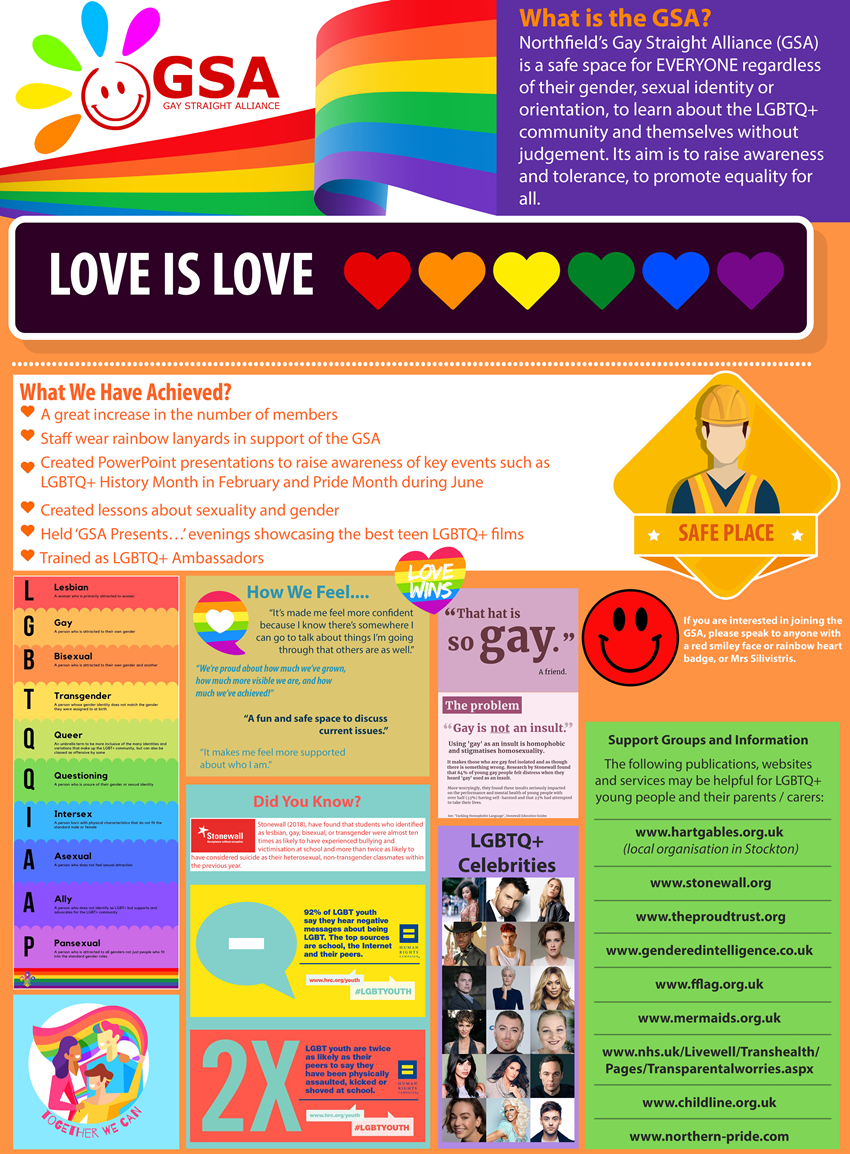 Support
We have included a selection of leaflets to download that you might find useful if you require any additional support or advice.
Our Family Support Worker, Mrs Carroll who is based within Northfield is also available to speak to and offer advice and guidance.