STEM (Science, Technology, Engineering & Maths)

STEM subjects are integral to the UK's success: the UK is the world's sixth largest manufacturer, engineering turnover is around £800 billion per year, and whilst the UK makes up only 1% of the world's population, we produce 10% of the world's top scientific research. Despite this, it is remarkable to note that even though STEM graduates have the potential to earn amongst the highest salaries of all new recruits, employers are finding it difficult to recruit STEM skilled staff. And alongside our need for a skilled STEM workforce, it is crucial that all young people, regardless of their future career pathway, have the STEM knowledge and skills they need to be an informed citizen in an increasingly scientific and technological society.
Source: National STEM Centre
STEM at Northfield
At Northfield School & Sports College, the core STEM subjects work to enhance the awareness and importance of key STEM related skills, cross curricular links and future careers in STEM based subjects.
STEM Challenges
STEM Club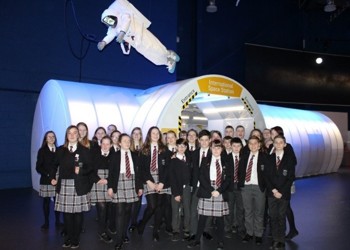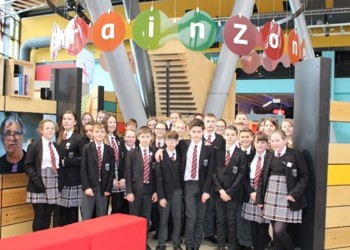 In Year 8 pupils have the opportunity to be part of a STEM club that meets one evening every week. This allows students to enrich their learning experience in core STEM subjects with a view to enhancing their grades and preparing for success at KS4.
Pupils enjoy the opportunity to attend the club and; design, experiment, test, calculate, make and evaluate a wide range of projects. Local competitions and visits to local STEM facilities are always met with enthusiasm by our dedicated students.
STEM Club Competitions
V&A Innovate – Innovate gives pupils the opportunity to experience the power of Design & Technology in solving some of the world's biggest problems. Through taking part, pupils are encouraged to ask critical questions about the issues shaping our world.
In March 2020, Northfield schools' team 'Plastic Prevention' were selected as top ten finalists for the competition and attended the V&A Innovate Finals - Pitching and Awards day in South Kensington, London. On the day they presented their idea to the judges and other schools encouraging even more people to 'rethink' and pledge to use more sustainable methods such as bags for life. The judges highly commended the team and thought the pupils had a brilliant and well thought out project. Phoebe English a fashion designer said: "I really liked the team's idea of using design within a localised space and collaborating with a local shop in particular was a really strong and exciting idea".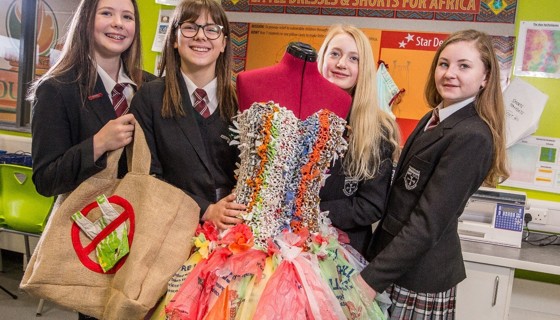 STEM Clubs week competitions – during STEM clubs' week in June pupils take part in the annual competition ran through STEM learning. The 2021 challenge was for pupils to design a piece of wearable technology for use in an Olympic event. Pupils were encouraged to think about how sport and exercise can face a range of physical, psychological and social limitations and how technology can help to overcome these barriers.
BP's Ultimate STEM challenge - Each year, BP, the Science Museum Group and STEM Learning launch a nationwide competition to boost STEM engagement across schools. This year the whole of Y8 took part in the competition designing their own piece of wearable technology.
"We want every young person, regardless of their background, to benefit from the opportunities that a STEM education and career can provide."
Ian Duffy, head of UK communications and community development for bp.
British Science week poster competition - The British Science Association are Artsmark supporters and believe children should have a well-connected and well-rounded school experience by learning science in context. Pupils in Years7 & 8 take part in the poster competition with this year's theme being 'Innovating for the future'.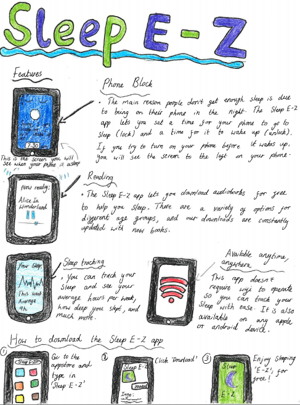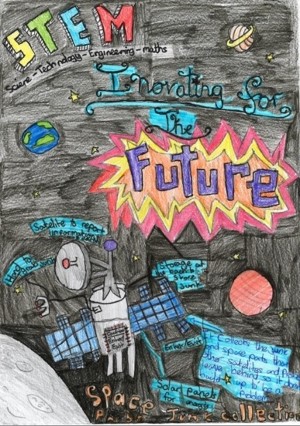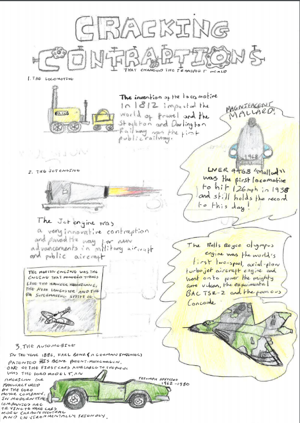 KS3 STEM Challenges
STEM projects run throughout KS3 and challenge pupils perceptions of STEM by encouraging problem solving for real-life contexts. The challenges allow pupils to explore STEM concepts by enriching their learning experience beyond the classroom setting and pupils have an opportunity to take part in gaining a CREST award through the British Science Association for their efforts. All of the STEM challenges allow pupils to be independent in their approach and produce a varied range of outcomes. Some pupils enjoy modelling a prototype to show their solution where as others prefer to design and annotate their work. Pupils are rewarded with postcards, text messages, vouchers and STEM kits for outstanding work.
Year 7 Crest Award 'Can you survive a zombie apocalypse?'
'Can you survive a zombie apocalypse' is the initial challenge question given to Year 7 pupils. After looking at who would be in their zombie team and what specific skills, talents and abilities team members would have, pupils then choose to explore their own ideas in the areas of food for thought, siege solutions and solar snacks. STEM skills are used to design and model and present ideas.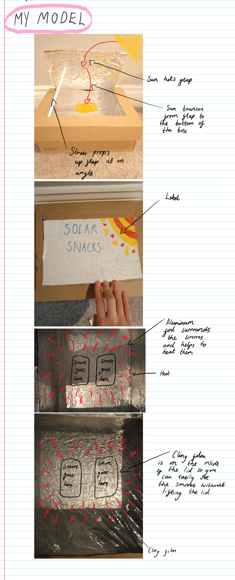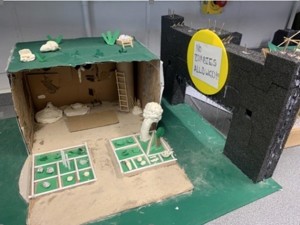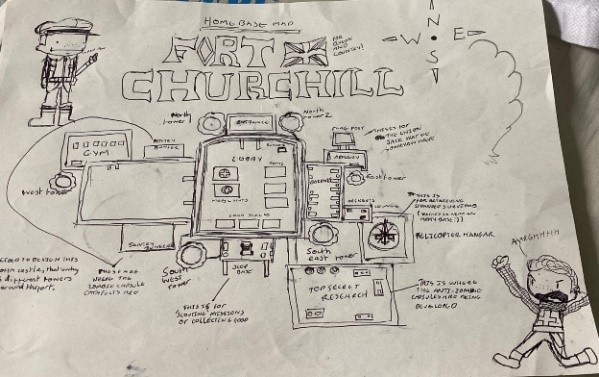 Year 8 CREST Award - Sustainable Solutions
Pupils in Year 8 are given the challenge of creating their own start up business that would help their local community to become more sustainable in the future. To gain a CREST award, pupils need to spend at least 5 hours on their project and present their ideas with the rest of the class. The project is reflected upon and evaluated using the CREST Discovery passport. Pupils are then nominated by their D&T teachers for a Discovery CREST Award for outstanding commitment to their projects.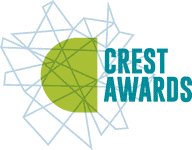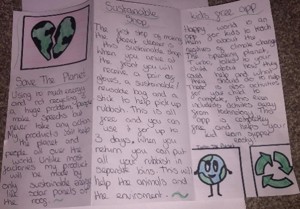 Year 7 Engineers without borders
In Year 7 pupils have the chance to become Engineers to design or make a solution to help people have access to clean water in Kibera. Pupils use their STEM skills to create their design and present their outcomes to the rest of the class with an explanation of their chosen issue, what worked well and further improvements they could make.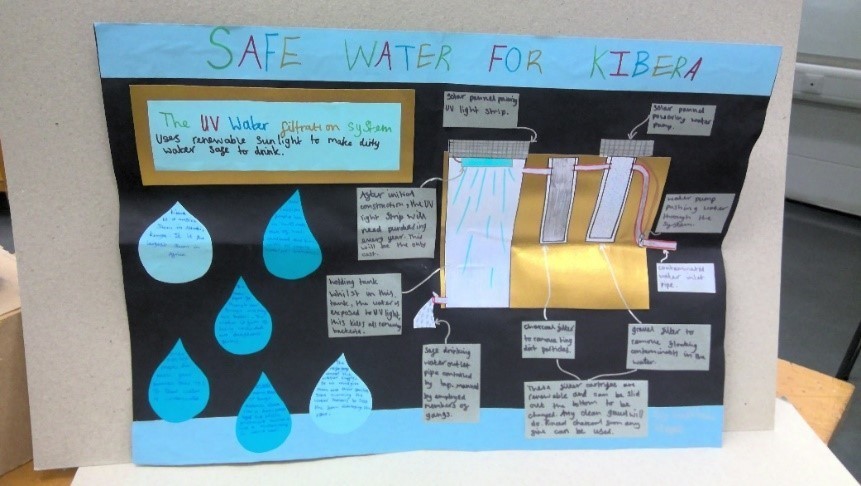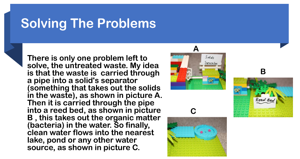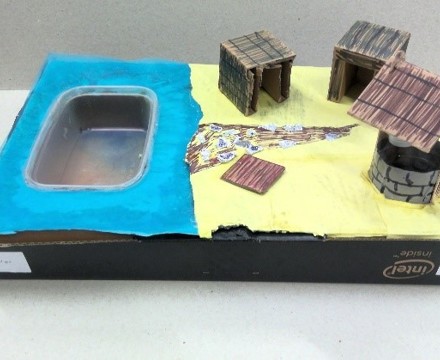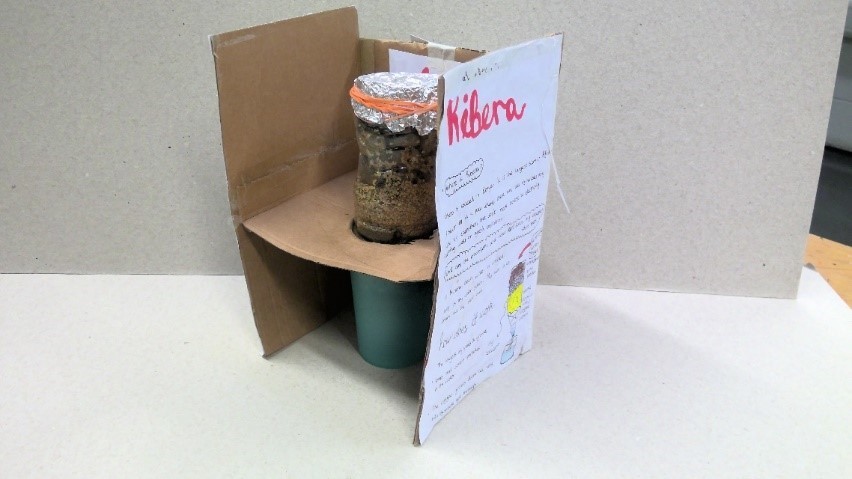 Y8 Wearable Technology
Pupils are asked to design a piece of wearable technology as part of BP's 'Ultimate STEM challenge'. Wearable technology is all around us in our everyday lives, from smart watches that monitor our health to smart jewellery that is fashionable and makes communication easier.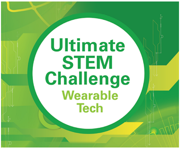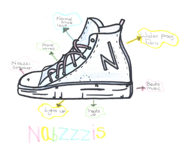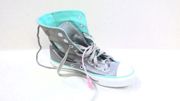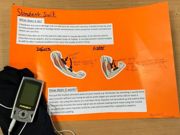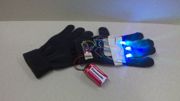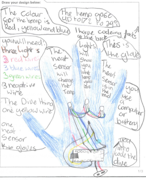 Y8 STEM Careers
In Y8 students research in to STEM careers and why we study STEM subjects in school. Questions are asked such as 'How do we use numbers in our everyday lives?' and 'What transferable skills do you learn in Science?' to get students thinking about the importance of using their STEM skills across a range of subjects. Students are then introduced to Engineering through a series of videos from BRING IT ON! who feature local Engineering companies in the videos from the North East such as Admore Craig, GSK, Pfizer and Caterpillar. Each episode has an interview with Engineers who work at the company explaining their job role and information of how to get into that career.
Year 7 Sustainable City Challenge
The most recent STEM challenge for Year 7 was for pupils to create and write about their own sustainable city. Some pupils went above and beyond creating models, drawings and CAD simulations of their city to go with their written description. Pupils were rewarded with a 12-in-1 solar robot kit for outstanding work.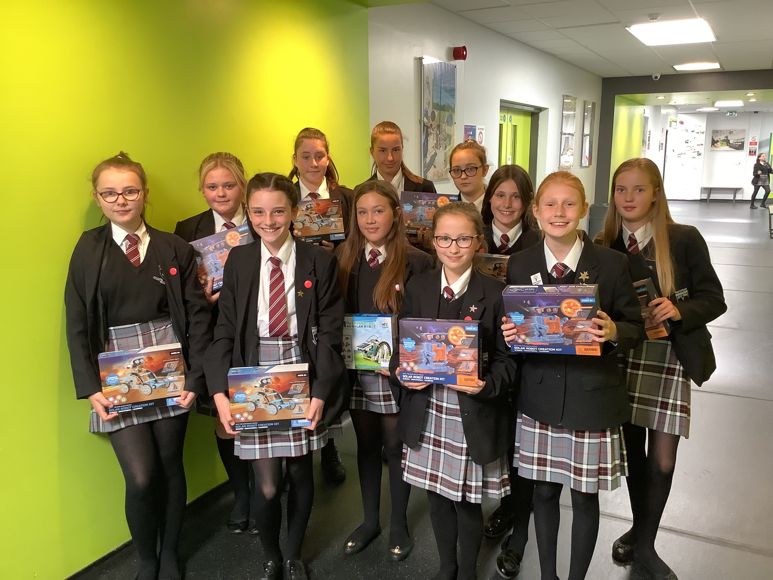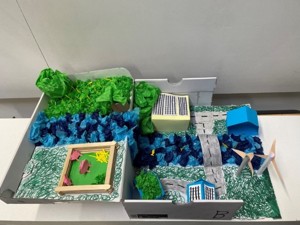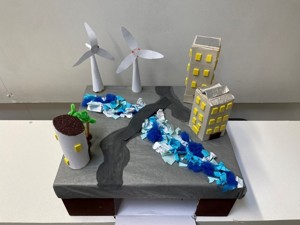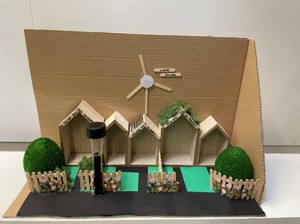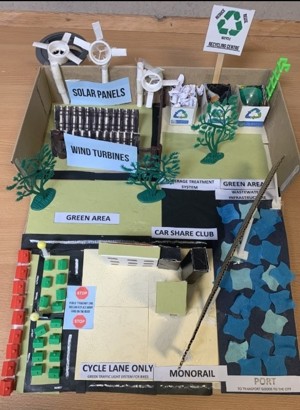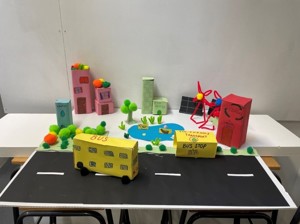 STEM Week
STEM Week
STEM week takes place in March in school to coincide with British Science Week. During the week students have an opportunity to meet with STEM ambassadors and take part in a range of STEM activities in and out of lessons.
Starchaser 'Rocket Technology Day'
Pupils in Year 8 have an opportunity to take part in a 'Rocket Technology Day' workshop delivered by Steve Bennett CEO of Starchaser. The cutting-edge educational experience contributes to the delivery of the national curriculum and reinforces key STEM subject areas encouraging pupils to apply classroom learning to exciting real life applications. Starchaser Industries is a privately held, high technology group of companies that specialises in the development, operation and commercialisation of space related products and services. Pupils are delivered a presentation by Steve who introduces the origins of rocketry and human spaceflight followed by a Propulsion Lab show which includes a spectacular series of demonstrations and experiments that highlight the technical issues of rocket propulsion. Pupils also take part in a Rocket Factory workshop where they work in teams to build rockets that are launched using real rocket fuel, in conclusion to the day's activities.
Primary STEM
Primary STEM gives Year 5 pupils from local feeder schools the opportunity to take part in two different new STEM activities; a forensics science investigation and a rocket making workshop. Activities are led by our Year 9 & 10 STEM mentors. The forensic science investigation requires pupils to solve a murder mystery. They are given background information of the case, character statements of 6 suspects and most importantly evidence to solve the case. After gathering and analysing evidence pupils work as a team to identify the killer from their six suspects and justify their reasoning. In the model rocket workshop students design a logo for their own rocket and render it using tonal shading. They then construct the rockets adding a nose cone and flights. Pupils then launch their rockets.
BAE Systems STEM roadshow
BAE Systems visits the school annually to deliver their STEM Roadshow to pupils in Year 7 and Year 8. Their aim is to capture the interest of young people and increase the numbers that take STEM subjects. Throughout the shows, pupils are introduced to a series of ways that Maths is used in everyday life, including the practical application of mathematical techniques within the BAE systems, the RAF and Royal Navy.
STEM Visitors & Trips
Medical Mavericks
Pupils have the opportunity to take part in workshops delivered by Medical Maverick to find out more about future careers within healthcare and sports science. The sessions are incredibly engaging and pupils gain a valuable insight into the diverse world of healthcare. The careers in health interactive workshop designed towards all pupils aimed to debunk the myth that only doctors and nurses' roles are available within the health industry. Pupils have hands on experience with medical equipment including a key-hole surgery simulator with two different levels of difficult, an ultrasound machine, blood pressure cuffs and pulse monitors. Pupils practise taking blood from a false arm and suturing an open wound which are always a big hit of the workshop. Pupils also get an opportunity to challenge the champions in a sports science workshop where they attempted various tests to compare themselves to each other and some of the world's greatest athletes. During the session students tested their reactions on the BATAK wall. Has a virtual race against Usain Bolt and generated record power on a Watt bike.
STEM TRIPS
Pupils have the opportunity to take part in a wide number of STEM trips which give an insight into career opportunities in the local area. The events aim to help reduce the skills gap within engineering by inspiring young people and raising the awareness of the range of STEM careers and routes into those careers. The students have attended Nissan's 'See inside manufacturing' event, Venator's STEM fest and 'Bring it on!' event the North East exhibition for future Engineers.