Extra-Curricular Activities
We offer a number of free extra-curricular activities to our pupils at Northfield. Take a look at our calendar for the Spring term below, or if you'd prefer to print out your own copy, just click on the download option.
All clubs are open to all Year Groups unless a specific Year Group is stated on the calendar.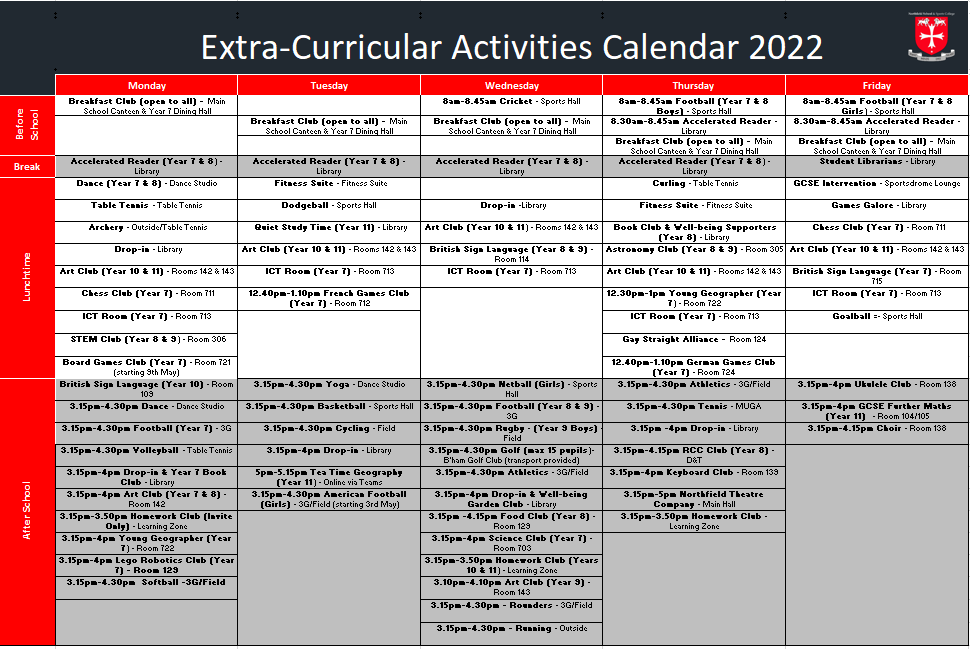 To sign up to a club, pupils need to attend the club on the day shown. Lunchtime clubs may not fill the whole lunch period and may vary in start and finish times to allow time for lunch.
The location of each club is shown on the table above. Start times for before school clubs are also shown as well as finish times for after school clubs. These times are to give parents, carers and pupils a guide however some clubs may run slightly longer on occasion. The staff member running the club will notify pupils affected if this is the case.
Our clubs are very popular and some of them do have maximum capacity limits. If a club is oversubscribed, we will add the pupils name to a waiting list and they will be advised when a space becomes available. This may be the next term.