Pupils Complete Coast-to-Coast Challenge
Back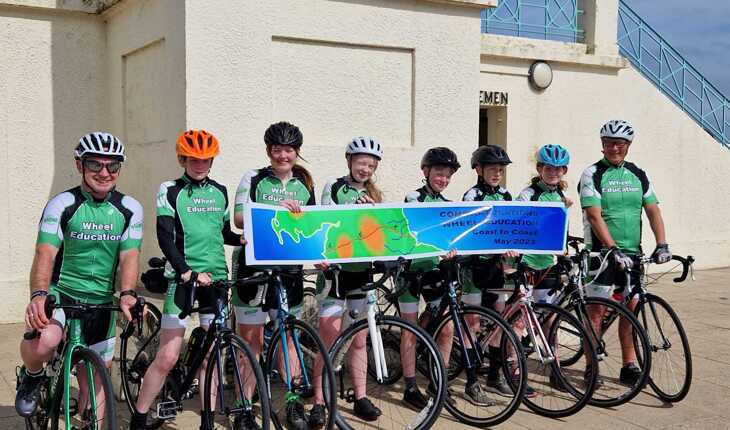 Posted on 8 Jun 2023
Six pupils from Northfield Wheel Education Ltd Cycling Club completed a gruelling two-day Coast-to-Coast challenge during the half term break, completing 132 miles and climbing 10,000 feet in just under ten hours of riding time.
Congratulations to Matilda McCartie, Thomas McCartie, Ben Ackworth, William Pailor, Georgia Maddren and Grace O'Donnell; what an incredible achievement, and at such a young age.
Special thanks go to Wheel Education for not only providing a great experience for the pupils but for growing their skills and knowledge to have the confidence to attempt such a tough challenge.
If you are interested in improving your cycling skills, Wheel Education provides training sessions for our Cycling Club pupils every Tuesday after school - speak to Mr Martin for more information.