MP Alex Cunningham Pays our Debate Club a Visit
Back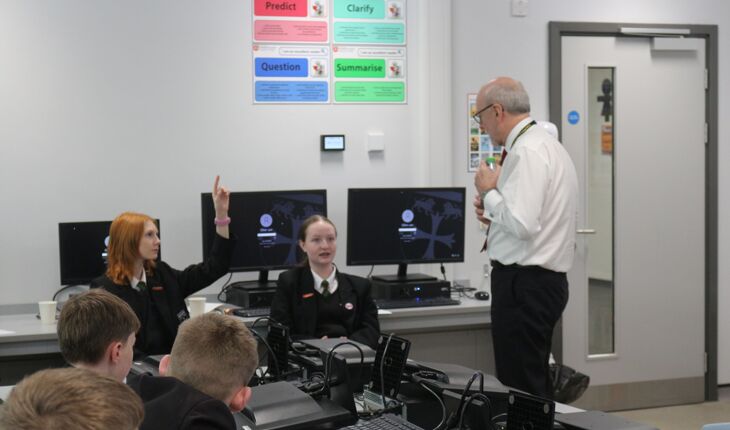 Posted on 20 Jan 2023
We were delighted to welcome MP Alex Cunningham into school today to talk to Year 9 Debate Club pupils.
Pupils discussed and debated topical issues and displayed a plethora of knowledge and skills they had worked on at Debate Club with Mr Cunningham concerning how laws are passed, strikes, sea solutions and reliable news sources.
Mr Cunningham completely captivated the pupils and answered their questions on how he became an MP and what skills he thought they could work on going forward. It was a great honour having Mr Cunningham speak to our pupils, and we look forward to speaking to him again soon.
Miss Bird commented: "As a teacher of RE and life skills, it was a pleasure to see how enthusiastic the pupils were and see them deliver confident debates to Mr Cunningham.
"I would thank Mr Cunningham for his time and dedication to the Debate Club and for inspiring the pupils to demonstrate the skills they have worked so hard on."
Well done pupils!