Luke's Batting Success
Back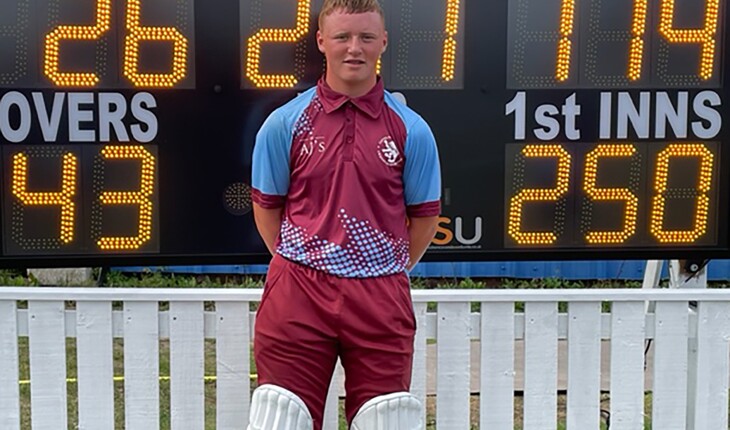 Posted on 21 Nov 2022
Year 10 pupil, Luke Symington, has had a cracking 2022 cricket season playing for not one but THREE cricket teams, and not only that - he's captain of them all too!

Luke trains with Durham County three times a week and plays for Norton Cricket Club and Cleveland County School's Cricket Association. He's a fantastic all-rounder but favours the batting position, and he even won Batter of the Season at the Cleveland County's awards evening last month.

The talented cricketer won a host of other awards at the ceremony, including Most Runs Scored in the 'Back into Cricket' festival, despite attending just 3 out of 5 days, and the highly coveted Player's Player award. Luke also won the Chris Allinson Memorial Award for Best All-Rounder across all Cleveland County's age groups.

It seems cricket is at the heart of the Symington family as Luke's dad and grandad share his love of the sport, and his uncle played first-class cricket for Durham County and England U21. Luke hopes to follow in his footsteps and now has his sights set on an academy contract to take him to the next level of his cricket career.

Fantastic news Luke - should we reserve a spot on our Sportsdrome wall of fame?