Year 11 Pupils Attend RE Masterclass
Back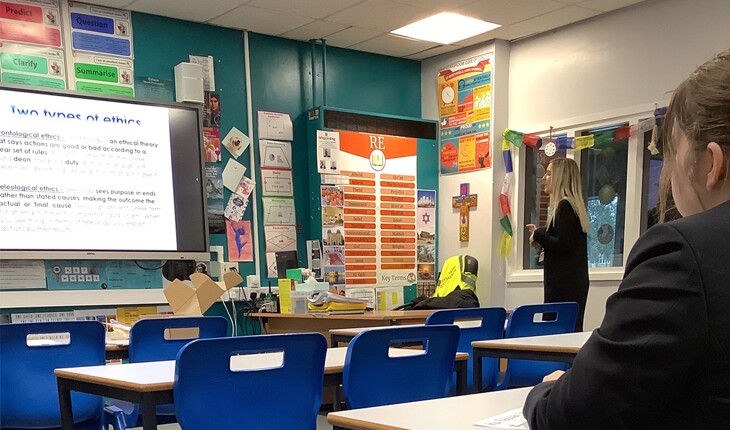 Posted on 8 Nov 2022
Pupils in Year 11 took part in an RE masterclass delivered by Mrs Wilson from English Martyrs Sixth Form. The session allowed pupils to look in depth at the topics they would be studying at A level and informed them of how their current learning at Northfield links to further education.
Pupils discussed the difference between 'teleological' and 'deontological' arguments. They then applied them to ethical scenarios in today's contemporary society.
Well done to all Year 11 pupils who attended, and a big thank you to Mrs Wilson for delivering the session.