Year 11 College Marketplace
Back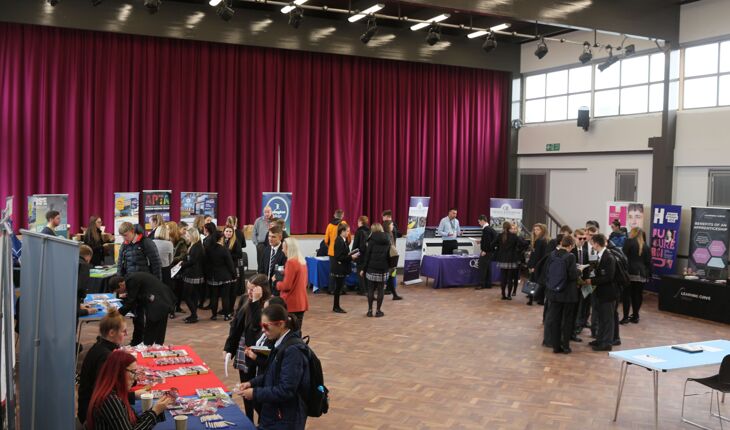 Posted on 4 Oct 2022
Year 11 pupils will be starting to consider their next steps after Northfield, and to help support their decision-making, we welcomed local colleges and training providers into school for our 'college marketplace'.
Pupils had the opportunity to speak to each provider, ask questions, and collect information on available courses and apprenticeships. Pupils will also discuss pathways further with 1 to 1 careers interviews in school.
Thank you to the local providers for attending a fantastic event.