Northfield pupil's artwork to be included at Middlesbrough Art Weekender
Back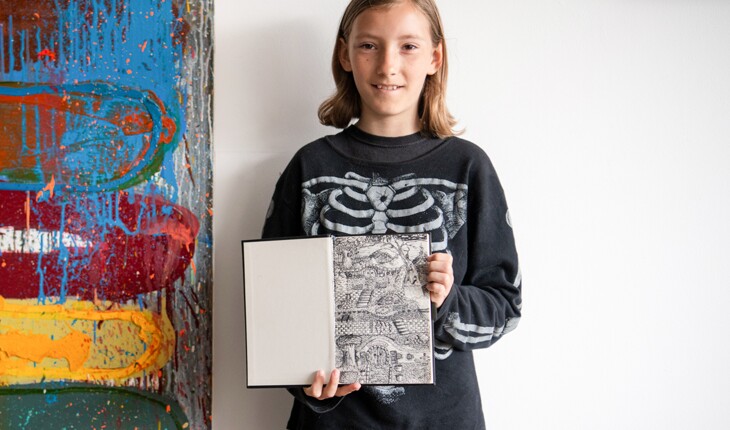 Posted on 20 Sep 2022
A talented pupil at Northfield School has been chosen to have her artwork included at Middlesbrough Art Weekender, the largest annual contemporary arts festival in the North East.
Year 7 pupil, Hannah, the youngest ever participant at the art festival, took inspiration for her pen and ink creation from The Hobbit and created her artwork with the idea of 'everyone living in nature'.
The festival loved Hannah's creative piece so much that they decided to transform her artwork into line art worksheets for children to colour in at the exhibition.
Mrs Lewis, Hannah's form teacher, commented: "7C are so proud of Hannah and her amazing artwork. We are looking forward to seeing her other work throughout the year."
Congratulations Hannah, what a fantastic achievement - keep up the great work.
Middlesbrough Art Weekender is running from Thursday 22 until Sunday 25 September - be sure to keep an eye out for Hannah's artwork.