Northfield Pupil is Awarded National Youth Theatre Place!
Back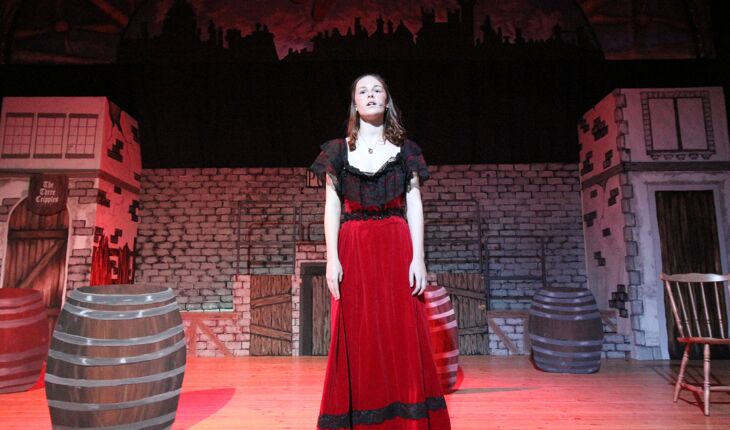 Posted on 17 May 2022
We'd like to say a huge well done and congratulations to Erin, one of our Year 10 pupil's who has made the incredible achievement of being accepted to the National Youth Theatre of Great Britain.
Over 5000 young people apply for a place in the National Youth Theatre (NYT) each year, with only around 500 places offered.
The NYT visited Northfield to hold auditions in March, with applicants taking part in an acting workshop, before performing an individual monologue.
Erin has been invited to attend a two-week new intake acting course during the summer holidays and is very excited to be invited - and we're very proud of her. We've seen for ourselves how hard Erin worked to fulfil her role as Nancy in our recent production of Oliver!
Erin is following in the footsteps of countless professional actors who started out at the NYT, including Daniel Craig, Hugh Bonneville, Ian McKellen, Helen Mirren, Timothy and Rafe Spall, Rosamund Pike, David Walliams, Matt Lucas and Matt Smith.
Congratulations Erin!