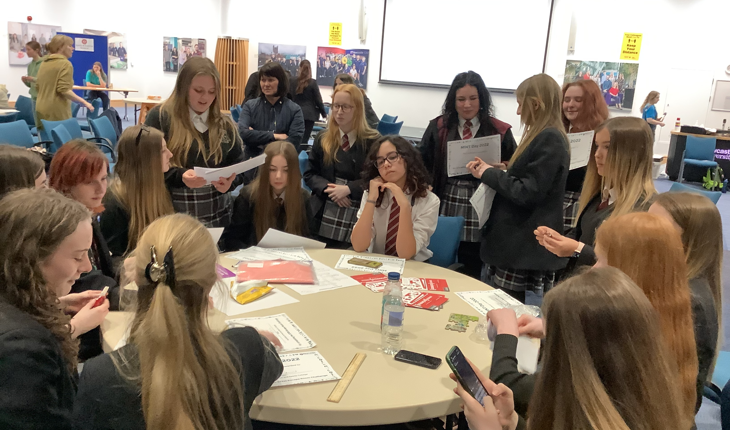 Posted on 25 Mar 2022
Yesterday, some of our Year 9 girls took part in Newcastle University's MINT day aimed at motivating, inspiring and nurturing talent.
During the day they had the opportunity to speak to various STEM role models, in a speed-networking session, finding out about their career and journey toward their career path.
They also took part in a selection of STEM workshops including physics, engineering, biology, chemistry, and GIS before becoming the escape room champions.
A fantastic way of finding out more about the world of science, technology, engineering, and maths ahead of starting their GCSE options.