STEM Challenge Prize Winners
Back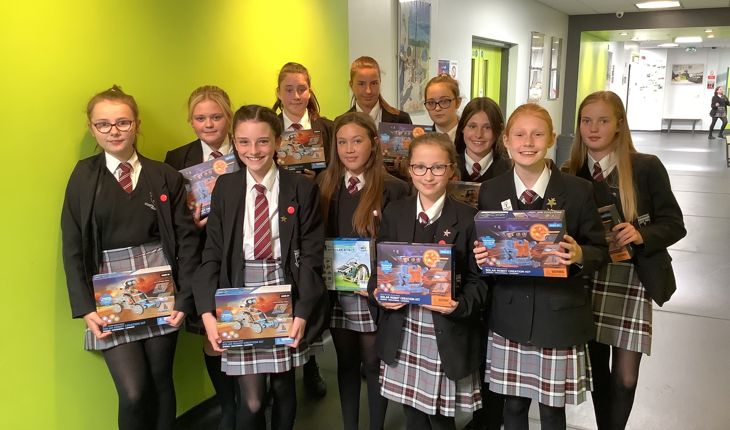 Posted on 2 Jul 2021
Pupils have been working on STEM challenges for their homework in D&T this year to challenge their perceptions of STEM and encourage problem solving for real-life contexts. The STEM homework challenges have allowed pupils to explore STEM concepts by enriching their learning experience beyond the classroom setting.
The most recent STEM challenge for Y7 was for pupils to write about their own future sustainable city. Some pupils went above and beyond creating models, drawings, and CAD simulations of their city to go with their written description.
Well done to the top ten winners who have won a 12-in-1 solar powered robot.