Northfield pupils' trial 'no heading' football game for FA study
Back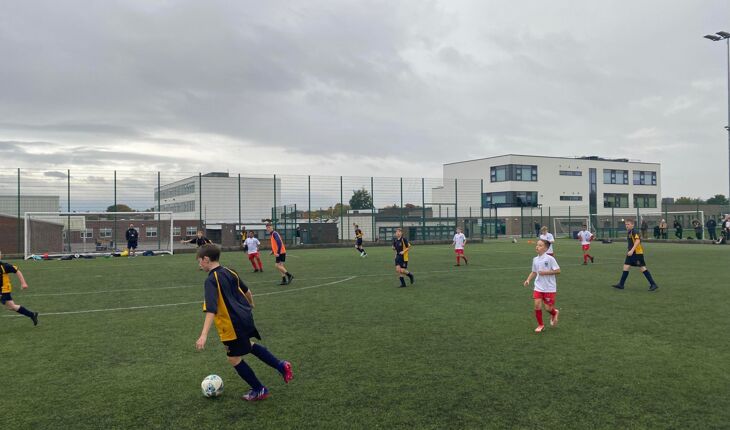 Posted on 18 Oct 2022
According to Alzheimer's Society, footballers are three and a half times more likely to die of brain diseases such as dementia, with many believing this is due to repeatedly heading the ball. Northfield's PE Teacher and former England School's Manager, Mr Alderson, was keen to get involved in a pilot study for The Football Association (FA) to determine how to reduce this outcome for players.
The study, conducted by the English School's Football Association (ESFA), investigates the effects limiting heading has on a football match. A group of our fantastic Year 7 footballers formed two teams to take on pupils from Egglescliffe and St Michael's - the only difference to the rules was that pupils were not allowed to head the ball.
Northfield PE Teacher, Mr Martin, commented: "The night was a huge success with lots of useful feedback from players, managers and referees."
In addition to the valuable feedback for the study, our pupils emerged victorious in both games beating Egglescliffe 4-0 and St Michael's 2-0.
Well done to all involved!