Thomas Brings Home Gold!
Back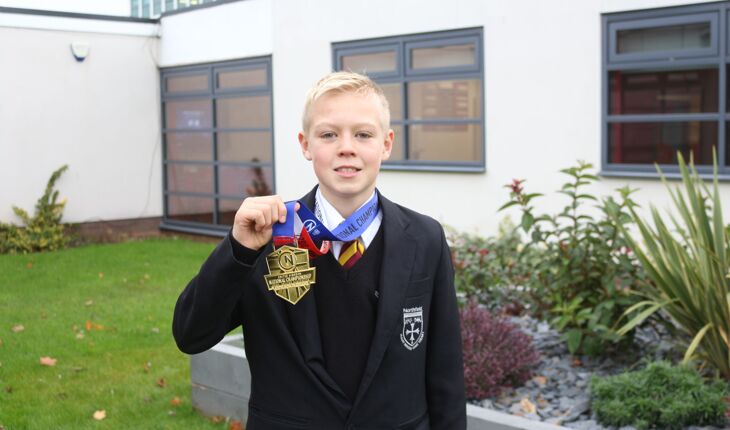 Posted on 6 Oct 2022
Congratulations to Year 8 pupil, Thomas Garner, who was victorious at the weekend, winning gold at the CompNet Jiu-Jitsu UK National Championship in Manchester.
An impressive performance by the talented martial artist saw him earn top spot, beating his opponent by submission. The result now has Thomas ranking 6th out of 1,177 places in the Boys GI White league.
Thomas has been training at Gracie Barra in Middlesbrough for the past two years and hopes to compete in Muay Thai boxing at international level in the near future.
Fantastic news, Thomas - we are so proud of you!