Well-being Supporters
Back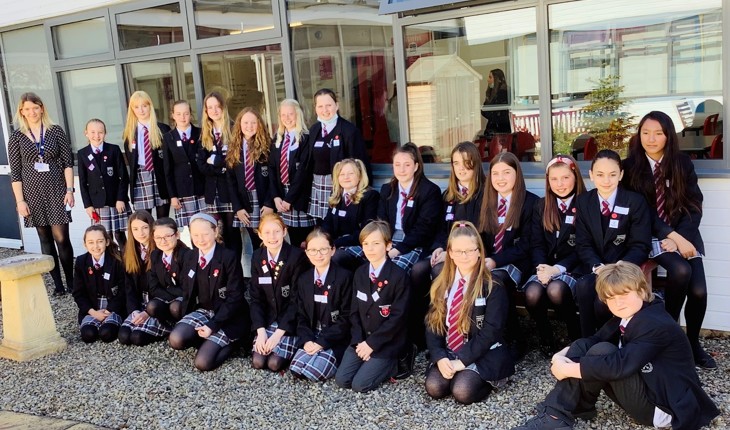 Posted on 8 Jun 2021
Our newly appointed Well-being Supporters from Year 7 have recently started their training.
The role of a Well-being Supporter is to provide additional support and guidance to pupils within their year group. They will be a friendly face, a confidant, someone for other pupils to talk to and also act as a sign post to other areas of the school.
Every Thursday lunchtime, the 24 specially selected pupils will attend meetings with the Well-being Supporter coaches, Mandy Green and Ami Carroll. They'll also take part in various training sessions to help them in their role with the help of Kate Kitchingman, Education Mental Health Practitioner from Alliance Psychological Services who will lead the training.
The role itself will provide beneficial skills to the pupils who have been selected as Well-being Supporters by helping to grow their confidence and teaching them essential skills such as listening, loyalty, kindness and positivity. It will also allow them to be involved in planning charity fundraising events and working in the Well-being Garden, an area that was created to give pupils additional outdoor space that can be used during breaks and lunch.
During their first training session, the pupils were given a selection of scenarios and asked to discuss in their groups how they would deal with each. The aim of group working is to help the pupils to get to know one another better and to increase their confidence in dealing with every day situations.
Mrs Green, Librarian and Well-being Supporter Coach, who has been involved in the project said: "The pupils involved have all shown that they have the skills and attributes needed to become a Well-being Supporter. We think it's a really important role and it's something that will not only help to increase their confidence but that they carry with them throughout their time at Northfield and beyond. We want all of our pupils to have someone that they feel comfortable talking to or confiding in no matter how big or small they think the problem is, whether that be a teacher, staff member or now a Well-being Supporter."
If you'd like more information about Well-being Supporters, contact Mrs Green.