OVO Foundation X Let's Go Zero WINNERS!
Back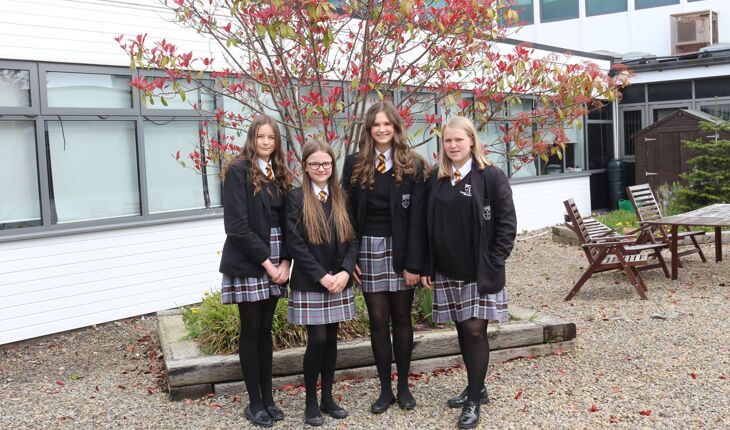 Posted on 11 May 2023
We are excited to announce that we have won a £1,000 Nature Prize from Let's Go Zero, the national campaign working with schools on a journey towards zero carbon.
Our entry was one of 200 from schools across the country, yet judges commented on how unique our application was, resulting in a top 25 prize-winning place.
Our wonderful Art Technician, Miss Turner, and our incredible Sustainability Club pupils have put in a lot of work over the past weeks on various projects, which impressed the judging panel - and rightly so!
Pupils have shown great initiative in putting forward brilliant ideas for sustainability and bio-diverse projects at Northfield, such as a sensory garden, workshops with primary school pupils, fruit and vegetable patches, bird boxes and bug hotels made from recycled materials, and art and craft therapy to produce planters for our well-being garden.
Miss Turner commented: "As a school, we are concerned foremost with education and these projects educate pupils in so many different ways. Helping pupils understand the benefits of 'grow-your-own' is extremely beneficial in a climate of soaring retail costs. We are also keen to engage and enlighten pupils about their responsibility as stewards of their area, encouraging recycling and upcycling where possible to help combat climate change."
The £1,000 will be invaluable in facilitating the plans of our pupils, firstly by helping to transform our outdoor space, which will be the cornerstone of the Club's future development plans. In addition, the updates will:
create a sensory garden for visually impaired pupils
build nature connections
offer a quiet, contemplative space to support mental well-being
provide a hands-on learning experience by teaching pupils how to grow and care for plants, fruit and vegetables
Watch this space for updates!