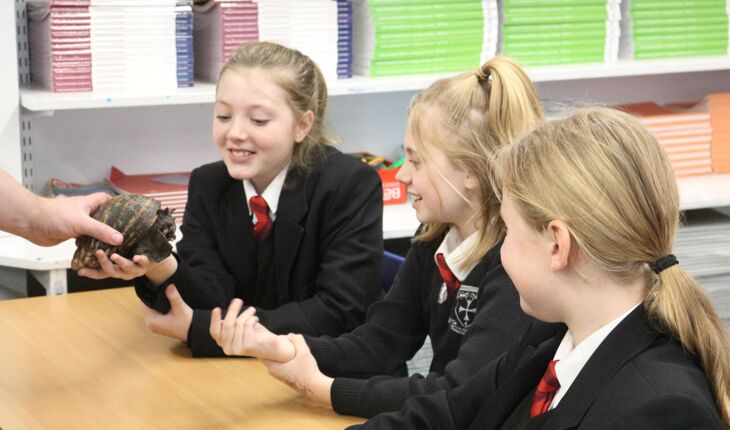 Posted on 20 Mar 2023
We were thrilled to welcome Rob from ZooLab back into school last week for a series of exciting workshops on the complex behaviours of the animal world.
Rob has a Higher National Diploma in animal management and loves to educate future generations on how to look after the weird and wonderful animals in his care. He brought some of his beloved pets along for pupils to see up close, including a tarantula, a giant snail and even a snake!
Rob explained how each animal has adapted to their natural environment and how it defends itself from predators and hunts prey. Some pupils also had the opportunity to handle some of the animals, if they were brave enough!
A massive thank you to Rob for organising such engaging and insightful sessions for our pupils, who all seemed to have a great time.