World Book Day Celebrations 2023
Back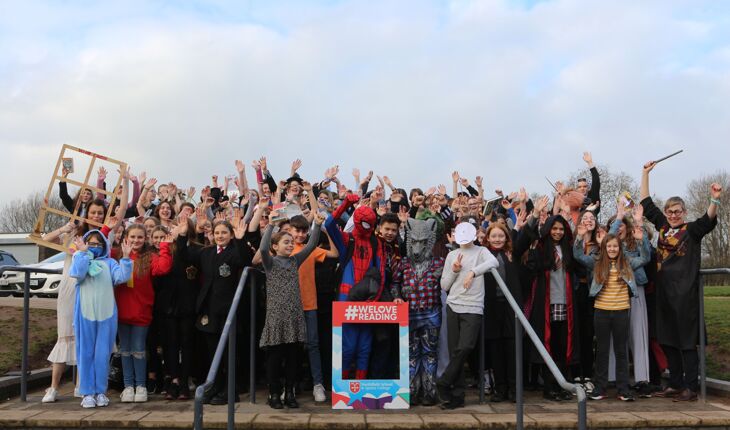 Posted on 7 Mar 2023
Northfield celebrated World Book Day last week, and there were plenty of fun activities for pupils to get involved in, such as; a door design competition, a character hunt and book quiz in the library, and of course, dressing up as their favourite book characters.
Our staff love to get involved in the biggest celebration of authors, illustrators, books, and, most importantly, reading. Now it's not every day you see your headteacher dressed as a wizard, is it?
Pupils also made a great effort to dress up as their favourite characters. See the photos below; we had Greg Heffley from Diary of a Wimpy Kid, The Joker, Harry Potter, and even an Umpa Lumpa!
As part of the celebrations, pupils turned their form room doors into book-themed masterpieces, and we were blown away by the number of fantastic entries. We asked our local community to help us on Facebook by 'liking' the door they loved most. Our winners were as follows:
Year 7 - 7F Mrs Howells (The Jungle Book)
Year 8 - 8D Mrs Harvey (A Good Girl's Guide to Murder)
Year 9 - 9E Mrs French (Charlie and the Chocolate Factory)
Year 10 - 10O Mr Jones (Charlie and the Chocolate Factory)
Year 11 - 11R Mr Maphosa (The Lorax)
The overall winner, with 323 votes, was 7F
All pupils in the winning form classes will celebrate with a Domino's pizza lunch. Pupils in 7F will also receive a copy of their winning form door book-theme, The Jungle Book.
A massive well done, and thank you to everyone who joined in to help create a fantastic World Book Day celebration for everyone to enjoy.