Beth is a taekwondo champion!
Back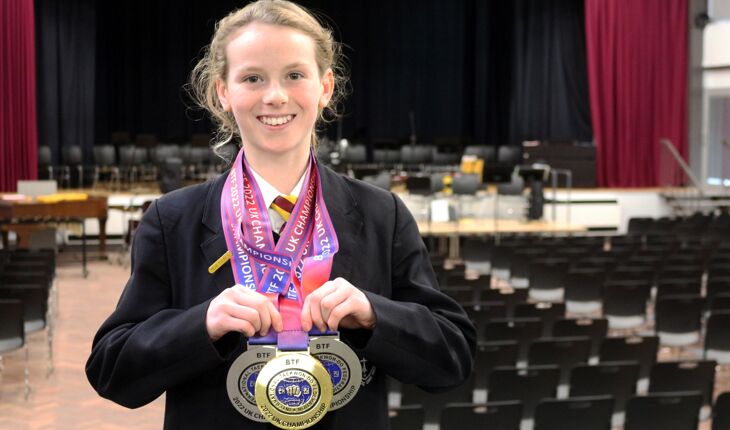 Posted on 5 Dec 2022
Congratulations to Year 8 pupil, Beth, who recently won an impressive flurry of medals at the 2022 British Taekwondo Federation (BTF) UK Championships in Birmingham last weekend.
Beth got a taste for the sport a few years ago while living in Cyprus, where she worked her way up the grades to blue belt. Since moving back home, Beth has continued her training at NEST Taekwondo in Redcar and is currently a red belt - that's just one away from a junior black belt!
The talented martial artist regularly competes in competitions and consistently achieves top marks, winning four gold and three silver medals this year alone. Beth was up against some tough competition at the BTF Championships, however; she secured a fantastic gold and two silver medals.
On top of that, Beth is currently training with the England team and is patiently waiting to hear if she will be representing England at the World Championships in Italy next May.
Good luck, Beth - let us know how you get on!