Generation to Generation
Back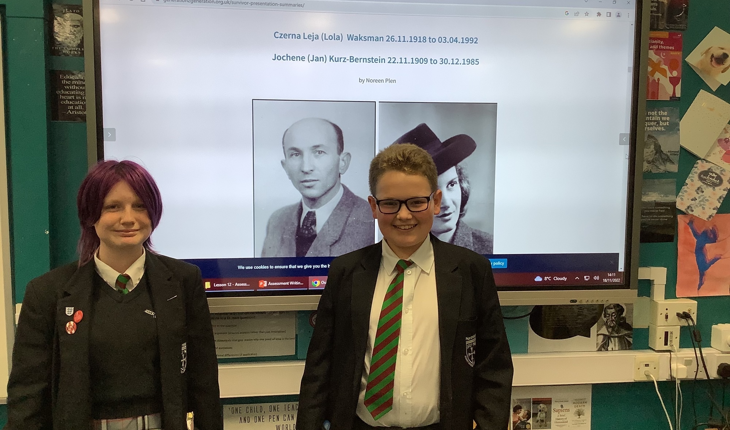 Posted on 22 Nov 2022
Pupils in Year 9 RE had the incredible opportunity to speak to the children of Holocaust survivors to learn about the inscribable stories of despair and perseverance.
The charity, Generation to Generation, kindly provided the pupils with a rich insight into the horrors that the families of Noreen and Vivienne went through. Pupils learnt about the fear the victims of the holocaust faced on a daily basis and the despair and torment they went through in order to survive. Pupils listened to two truly inspirational speakers who provided a wealth of knowledge on what many Jews had to go through to try to survive.
The pupils discussed how the presentation had 'curriculum connections' with other subjects such as history, English and geography. It helped pupils to contextualise and see first-hand the relevance of lessons in school to the rest of the world and the local community.
One Year 9 pupil commented: "I found this experience really informative, and I enjoyed it as it helped me to understand survivors and their stories more."
As a whole school, we thank the Generation to Generation charity for the time and effort they put into the presentation, the talk with Year 9 pupils and for spreading the core value of respect amongst our pupils.