A Special Visit from Parliament for Debate Club
Back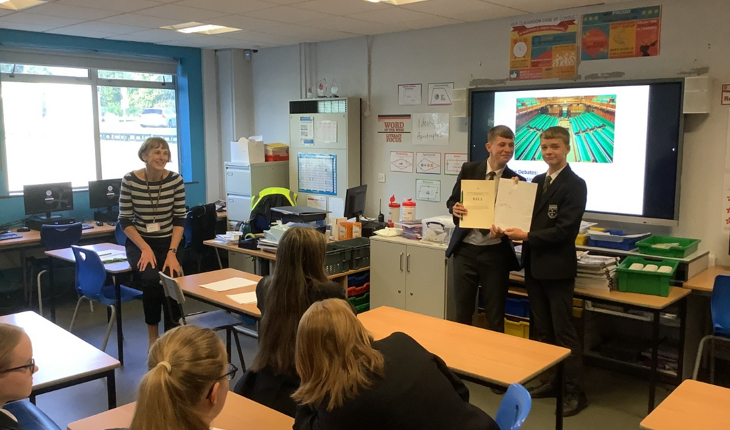 Posted on 13 Oct 2022
Our Debate Club welcomed a special guest into school yesterday for a workshop on Bills and Legislation. The workshop was hosted by Senior Education and Engagement Officer, Gillian, who works for the UK Parliament.
Throughout the workshop, pupils learned how Bills are turned into Laws and crafted ideas on the Bills they thought should be passed. This was a fantastic opportunity for pupils to explore SMSC and British Values while enhancing their debating skills. Many of the pupils' work in Debate Club, life skills, votes for school, and RE helped them articulate what Bill should be passed. They then had the chance to present their Bills and have a debate in relation to these ideas.
Miss Bird, RE teacher and PSHCE Co-ordinator, commented: "They were fantastic and did Northfield proud. Well done to all those involved!"
Gillian also presented an assembly to our Year 9 pupils to explain how Parliament works and how Laws formed.