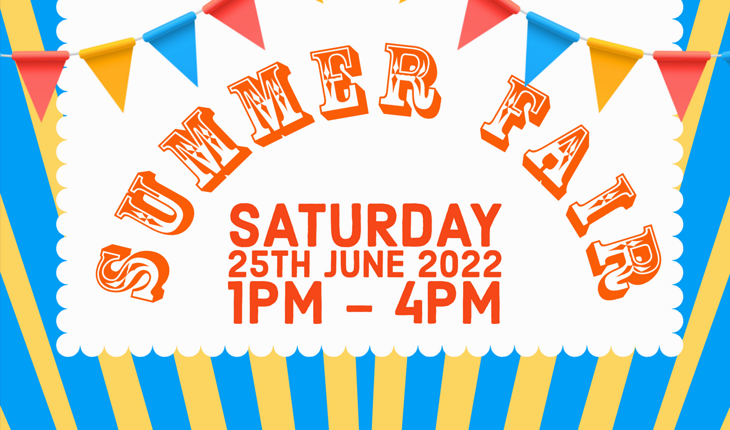 Posted on 29 Apr 2022
SAVE THE DATE
Our Summer Fair is back! Join us on Saturday 25th June between 1pm and 4pm for fun, games, activities and crafts. There'll be a selection of stalls and lots of food, drinks and ice cream also available.
Proceeds raised will go to the PTA, with fundraising made available for pupil use within school.
More information coming soon.