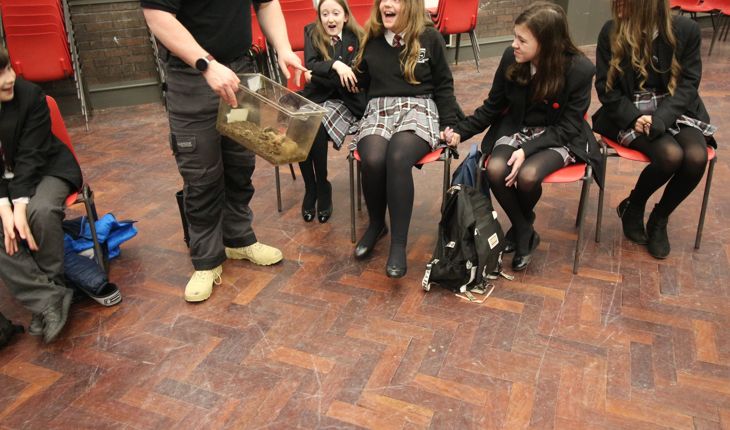 Posted on 16 Mar 2022
We've had Rob and Elle from ZooLab in school today to show our pupils a range of different animals and explain more about how they live, how they protect themselves and how they're not as bad as we all think!
We had some very brave pupils who were keen to give the animals a stroke and even hold them but some (as you'll see from the photos!) weren't as keen!
Huge thanks to Rob and Elle and all of the animals.