Oliver! Tickets NOW ON SALE
Back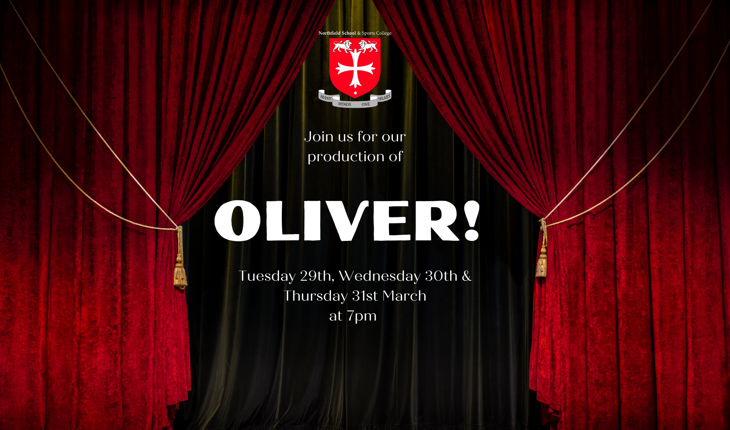 Posted on 24 Jan 2022
Tickets for our production of Oliver! are now on sale. There'll be three showings over three evenings - Tuesday 29th March, Wednesday 30th March and Thursday 31st March, all starting at 7pm in our main school hall.
We're also delighted that the Wednesday performance will be fully signed by a British Sign Language (BSL) interpreter.
Tickets are priced at £5 per adult and £2 for under 18's.
To purchase your tickets, click here: https://www.eventbrite.co.uk/e/oliver-2022-tickets-245777405837