Sensory Support Swimming Lessons
Back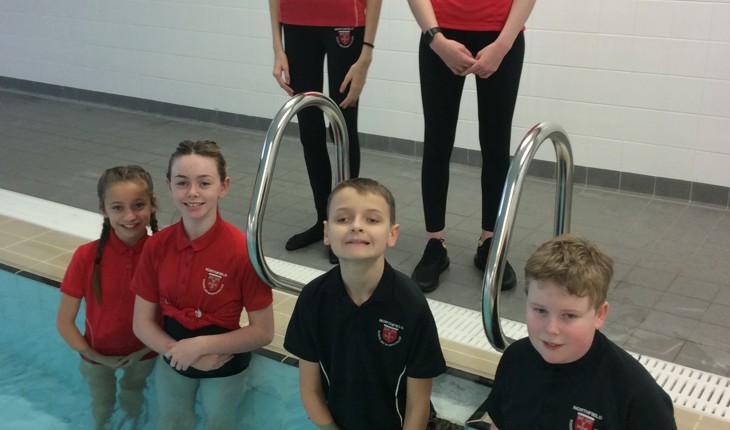 Posted on 25 Nov 2021
Our Sensory Support Team has been taking some of our visually and hearing impaired pupils to the Forum Pool for weekly swimming lessons.
Two of our Year 11 pupils, Maddy and Grace have also been stepping in to help as young leaders during the lessons.
Maddy and Grace have been amazing, helping the others to build water confidence, control their breathing, push and glide, float and swim on their backs, swim underwater and dive. They've also been helping the boys learn to swim, taking them from non-swimmers to being able to gain their 25-metre swimming certificates.
All pupils have thoroughly enjoyed the weekly experience, and it has helped build their independence and social skills as well as developing their swimming ability.
We're extremely proud of them all!