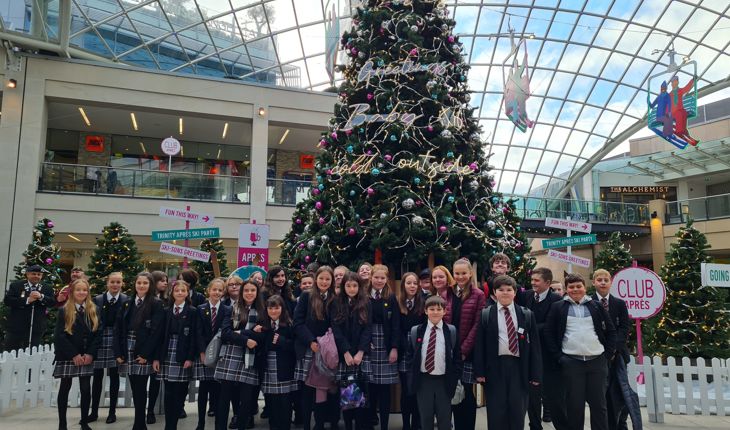 Posted on 11 Nov 2021
Yesterday, 38 of our Year 7 and 8 pupils visited Maths City in Leeds. The pupils were given hands on experience of Maths in the real world, looking at shape and problem solving.
They were able to create a giant bubble to trap themselves in, build cubes from random shapes and build a Da Vinci dome before going inside and breaking it up. There were also various challenges such as seeing which shapes fit into a Perspex cube as well as mirror drawing and finding the fish.
The trip definitely showed them all that 'Maths is fun!' - what a fantastic day!