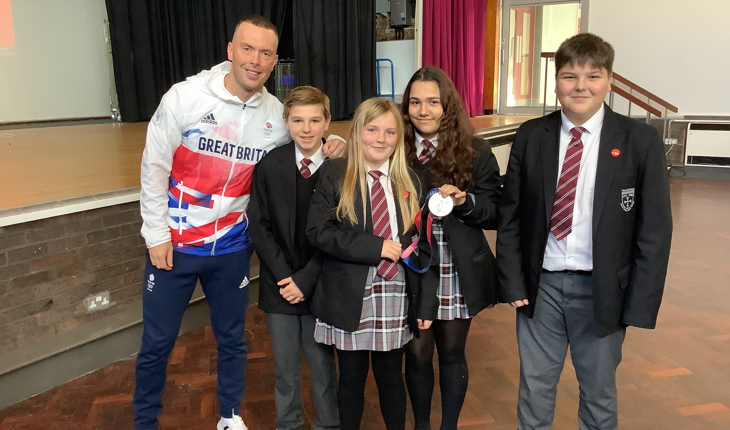 Posted on 2 Nov 2021
What a fantastic visit from Olympic Silver medallist and ex-Northfield pupil Richard Kilty today. Richard gave a very inspiring assembly to our Year 7 pupils, explaining how 'no matter where you're at, you can still turn it around'.
Richard also allowed those that wanted to the chance to have a hold of his Olympic Silver Medal with all of them describing it as 'very heavy!'
100 students from Year 7 were selected to spend either the morning or afternoon with Richard training. The pupils were selected based on their contribution to extra-curricular activities so far this year, showing that, just like an athlete, they are willing to make a commitment.
The pupils even had the chance the race Richard during their training but he was just a little bit too quick for them!