Over 100 Trees Planted for Northfield's 50th Anniversary
Back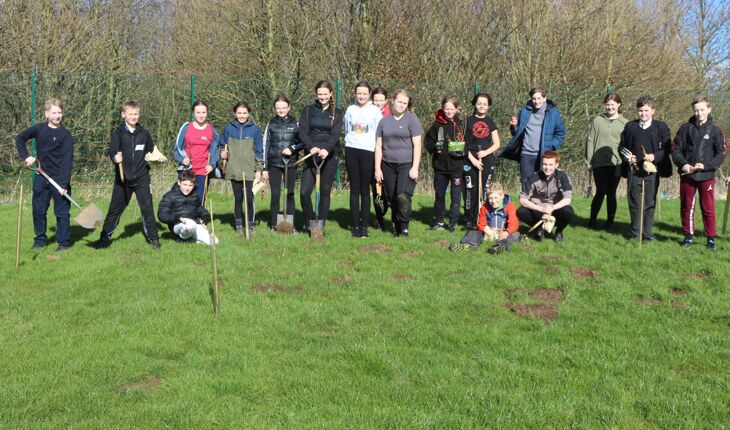 Posted on 28 Mar 2023
In celebration of our 50th birthday, staff and pupils have embarked on a new tree-planting initiative which also marks a shift to more sustainable thinking at Northfield.
Over 100 tree saplings and 200 bulbs were planted on our school grounds on Friday by our brilliant volunteers, and we hope the event will become an annual tradition for pupils to get involved in to help fight our climate crisis.
Northfield School is actively looking for ideas for instant and long-term change. We have established a working group of staff and pupils who are currently planning our sustainability strategy for the next five years.
We have many ideas and plans for how we can help tackle global issues such as single-use plastics, carbon emissions and deforestation, and we are now looking for more pupils to get involved in projects around our school. If you are interested, please speak to Miss Bowes for more information.
A massive thank you to our groundskeeper, Cutting Edge Landscape Management, for donating the bulbs and a huge box of brand new tools and The Woodland Trust for kindly donating the trees. We are thrilled to be improving our carbon footprint and excited to watch our new trees mature over the years!