School Christmas Card Design Contest
Back
Posted on 7 Nov 2021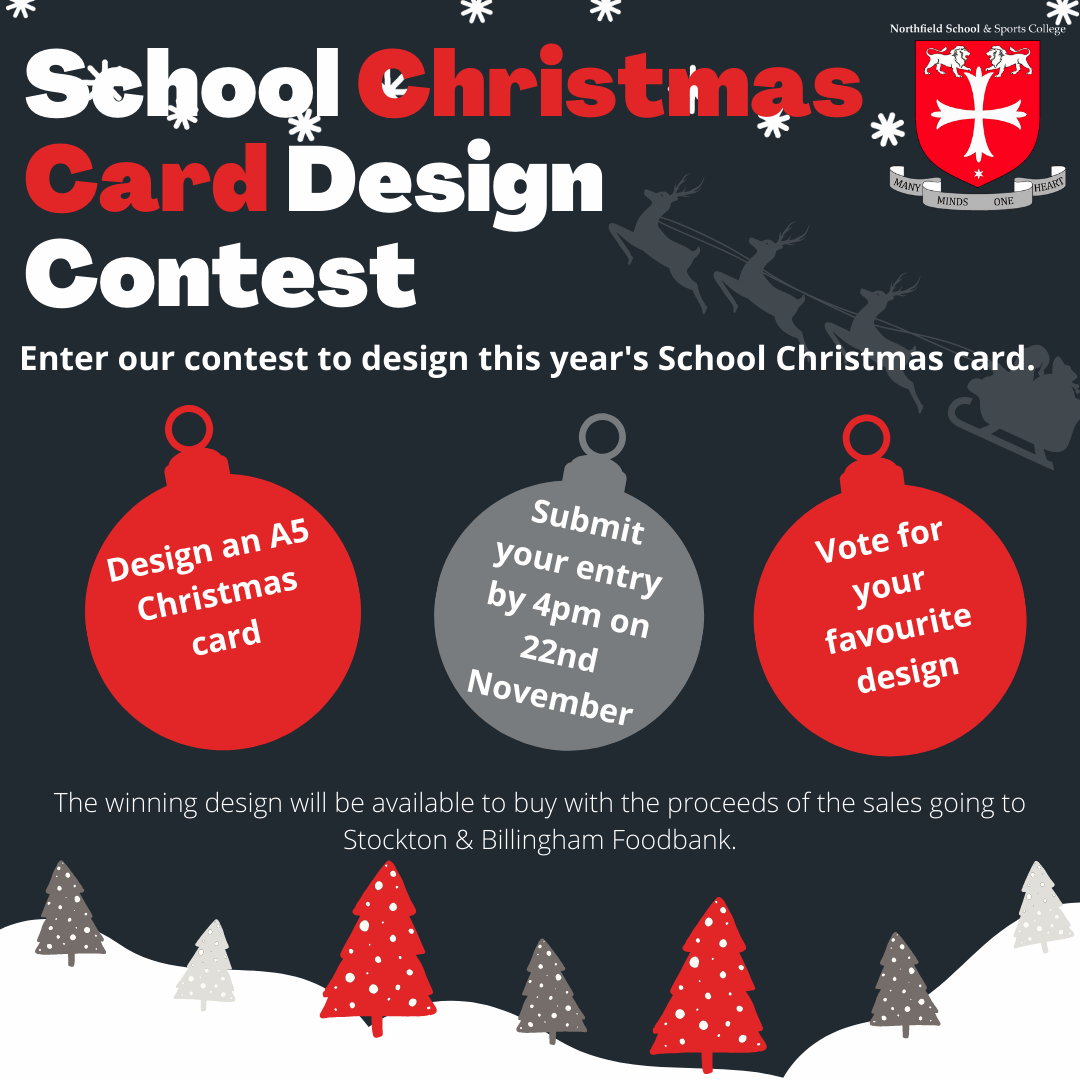 This year, we're asking for the help of our pupils with our annual Christmas card.
We'd like to use one of their designs as our School card, and because we know how amazing and original all of the entries will be, we've also decided to print the winning design to make it possible for packs of the cards to be purchased. The proceeds from the card sales will be donated to Billingham and Stockton Foodbank.
To enter:
1) Create an A5 Christmas card design
2) Submit your design by 4pm on Monday 22nd November. Hand it in to either your Guidance Team, reception or Mrs Carroll, Family Support Worker.
Once we've received all of the entries, we'll be selecting our top 10 which will then be opened up to a Facebook vote from 4pm on Tuesday 23rd - 12pm on Monday 30th November.
The design with the most votes will be the winning one and will be printed. Details of how to purchase the cards will follow once the winning design has been decided.
Good luck everyone!